Pakistan registers record inflation, struggles with high prices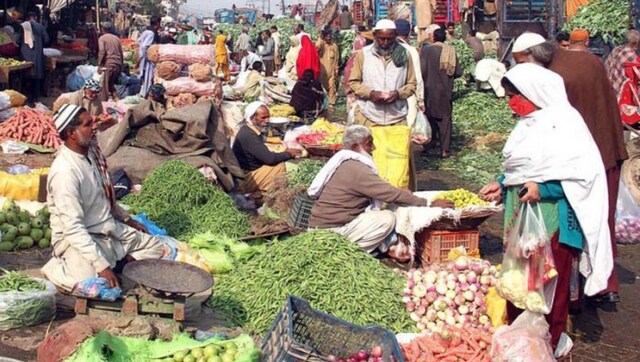 Islamabad: The annual inflation of Pakistan measured by the Consumer Price Index (CPI) was recorded at an unusually high level of 24.5 per cent in December 2022. This was a big jump from the 23.8 per cent registered during the previous month.
According to data shared by the Pakistan Bureau of Statistics (PBS), inflation in Pakistan rose 0.5 per cent on a month-on-month basis during December 2022, compared to a 0.76 per cent increase in November last year.
Pakistan has been reeling under extremely high cost of food and transport costs over the last several months.
Pakistan registered a double-digit increase in almost all indices except for housing and utilities and communication.
In a forecast last week, Pakistan's finance ministry had warned that inflation will continue to stay high — between 21-23 per cent during the current fiscal year.
"For FY23, economic growth is likely to remain below the budgeted target due to devastation caused by floods. This combination of low growth, high inflation and low levels of official foreign exchange reserves are the key challenges for policymakers," the ministry said in its Monthly Economic Update and Outlook.
Read all the Latest News, Trending News, Cricket News, Bollywood News,
India News and Entertainment News here. Follow us on Facebook, Twitter and Instagram.